Craft parties and Embroidery workshops
I've been teaching embroidery workshops in local studios in SW London for a couple of years now and l love seeing people young and old explore the beautiful craft. So if you're new to it and would like to start your embroidery journey or fancy refreshing your skills, l'd love you to come learn embroidery with me.
l'm excited to announce some new venues and dates for 2023 so you can come to learn embroidery with me. Another thing l will be expanding this year is Craft parties and Corporate workshops. 
So if you fancy a crafty birthday party in the SW London/Surrey area or a Craft afternoon/evening with friends and family, l'm bursting with ideas for you. And if you are looking for an activity for your team for a wellness day or as part of mental health week, l'd love to help and for you to learn embroidery with me.
Read on for ideas and how l tailor parties and workshops so they are perfect for you.
For booking and prices please contact me using the details below: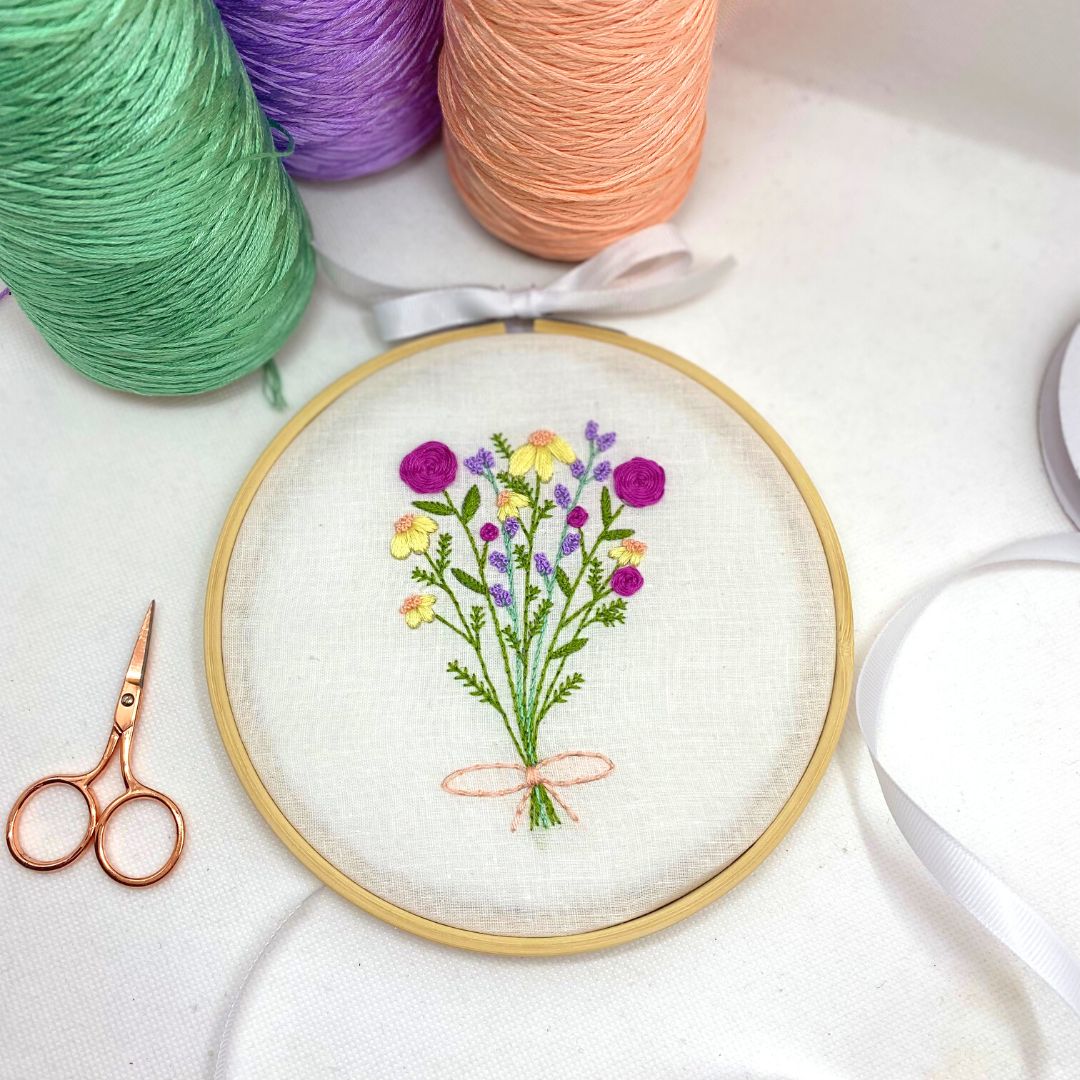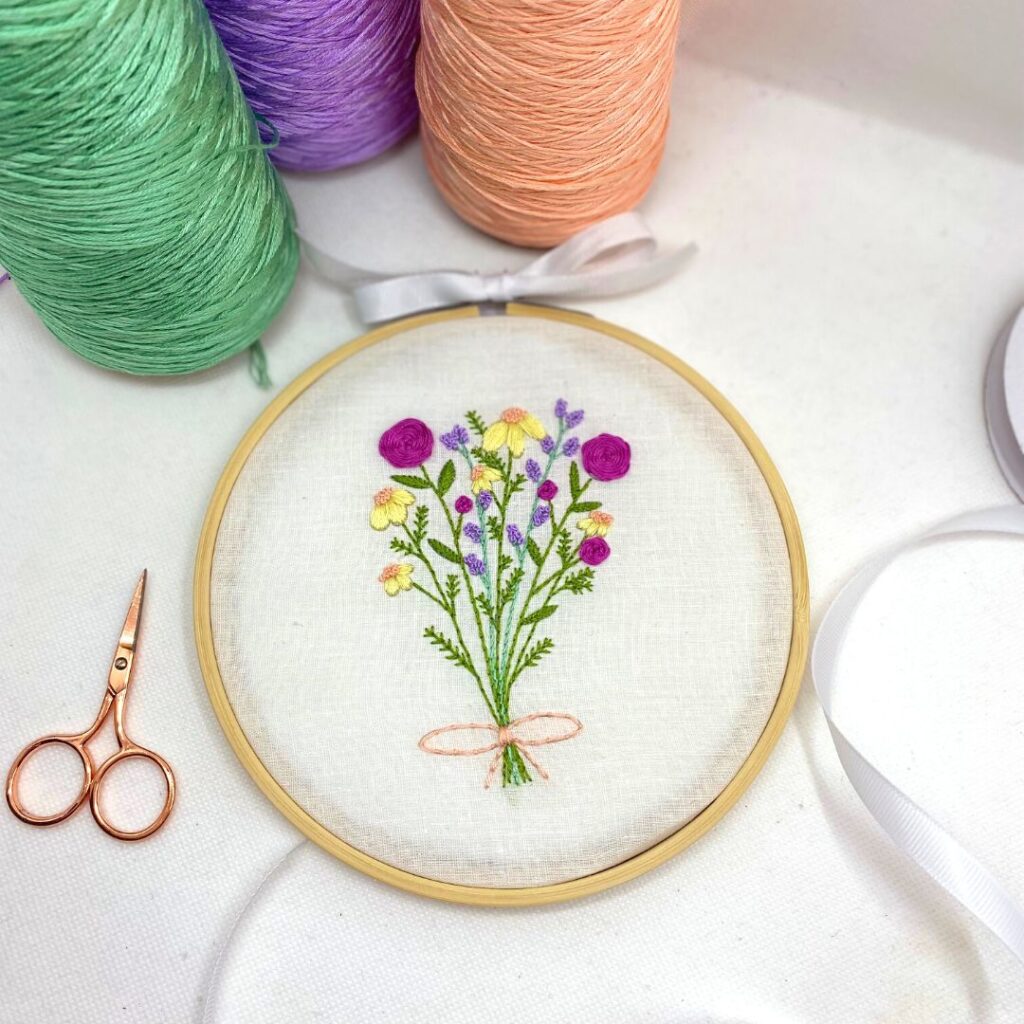 Embroidery Workshops - Learn embroidery with me
I currently teach embroidery at 5 venues across SW London and Surrey areas and also do some pop up workshops too.
My workshops range from 2-4 hours and l have a mix of styles including beginners embroidery, teen workshops, hand embroidered brooches, banners and a very popular moth eaten knits and up-cycling once loved clothing. And many new styles and projects planned for 2023!
I can run workshops of up to 10 people at a time and charge per person that attends (minimum 5 people). 
I'd truly love to meet you at one of my workshops this year. For all non membership locations, dates and projects please see Craft my Day and Handmade workshop links ❤️
And if you've got an amazing space for workshops or a craft studio looking for an exciting new tutor, look no further. I'd love to add in some new creative locations this year.
Corporate events - Corporate Wellness days
Having worked in large retailers and corporate roles for over 15 years, l understand how important it is to focus on the health and wellness of a team. When l first started work, most companies used to attempt to boost their Employee satisfaction score down the pub. So l'm pleased to see that evolving and creative and mindful activities top of company agendas.
What if you could give your team the tools and kit they need to manage stressful situations? What if you could give them a platform to slow down and truly relax?
Embroidery workshops for corporate wellness days are a great way to give your team an opportunity to explore something different from the everyday. Embroidery is a portable and mess free craft, which is also perfect for beginners and those that have never picked up a needle and thread before.
Embroidery has many benefits such as:
Helps reduce anxiety – aids slowing down

Keeps your brain healthy – gets creativity flowing
Keeps your eyes sharp – attention to detail
Helps build confidence – feelings of accomplishment
To name just a few!
I run 2 hour embroidery workshops which are suitable for complete beginners or those with more experience too.
I run groups of up to 10 at a time from your offices or we can find a suitable location. Working in a group of up to 10 allows us to learn the stitches in a nice sized group but also time for me to help individuals with technique and any questions.
For events such as corporate wellness days, l also have a range of designs suitable for mini workshops which would take 30 minutes.
I have a range of 'off the shelf' designs that l can run, however l love to create bespoke designs so the topic is in line with your needs.
I'd love to chat to you about boosting your employee wellness with an embroidery workshop. Please get in touch by emailing kat@treasurekave.com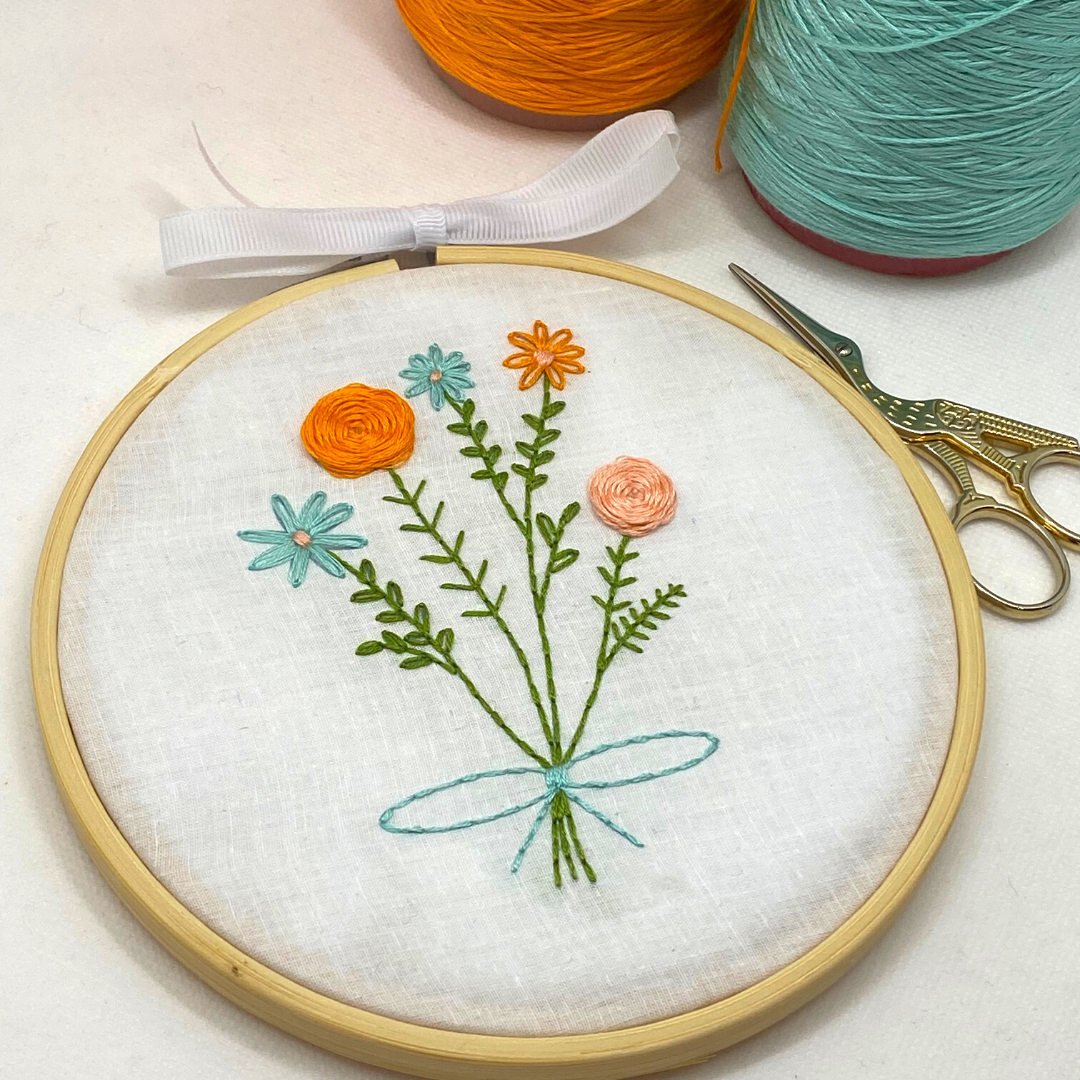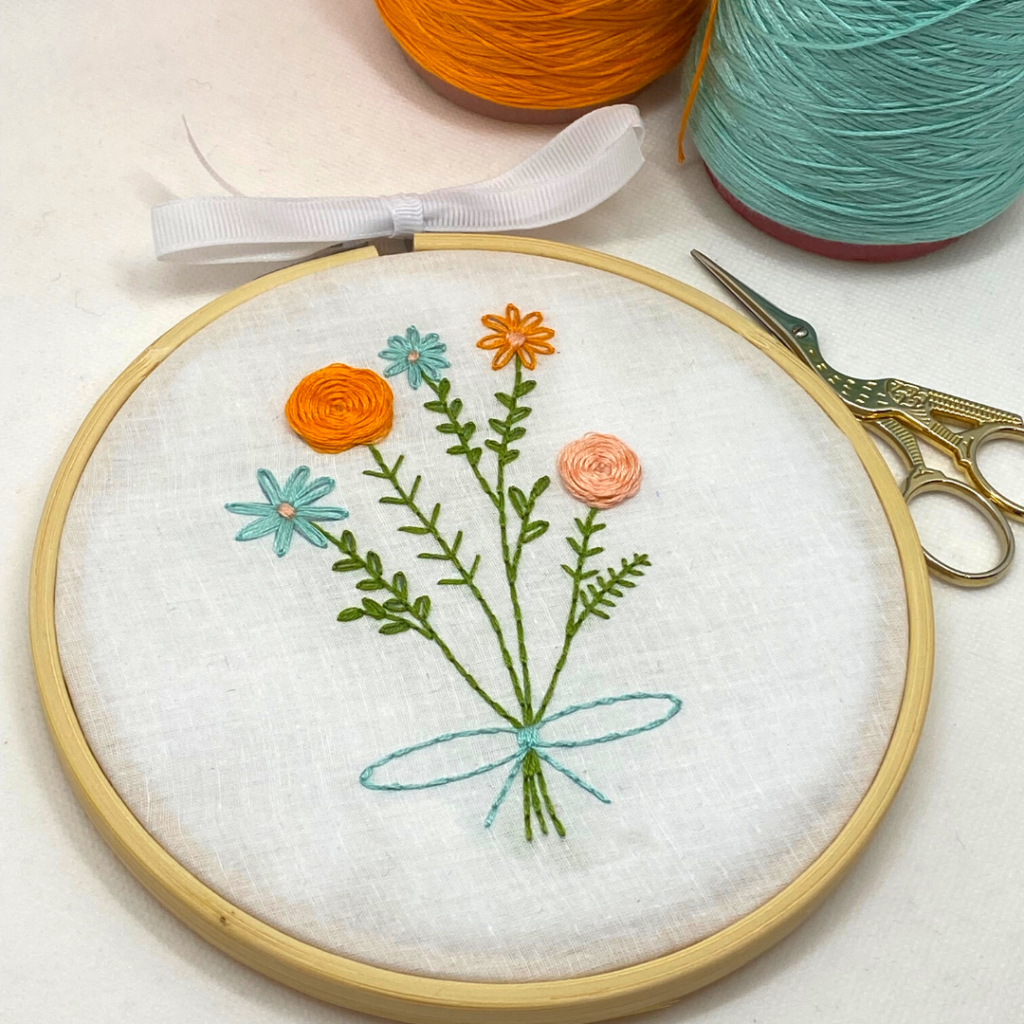 Craft parties - Start your embroidery journey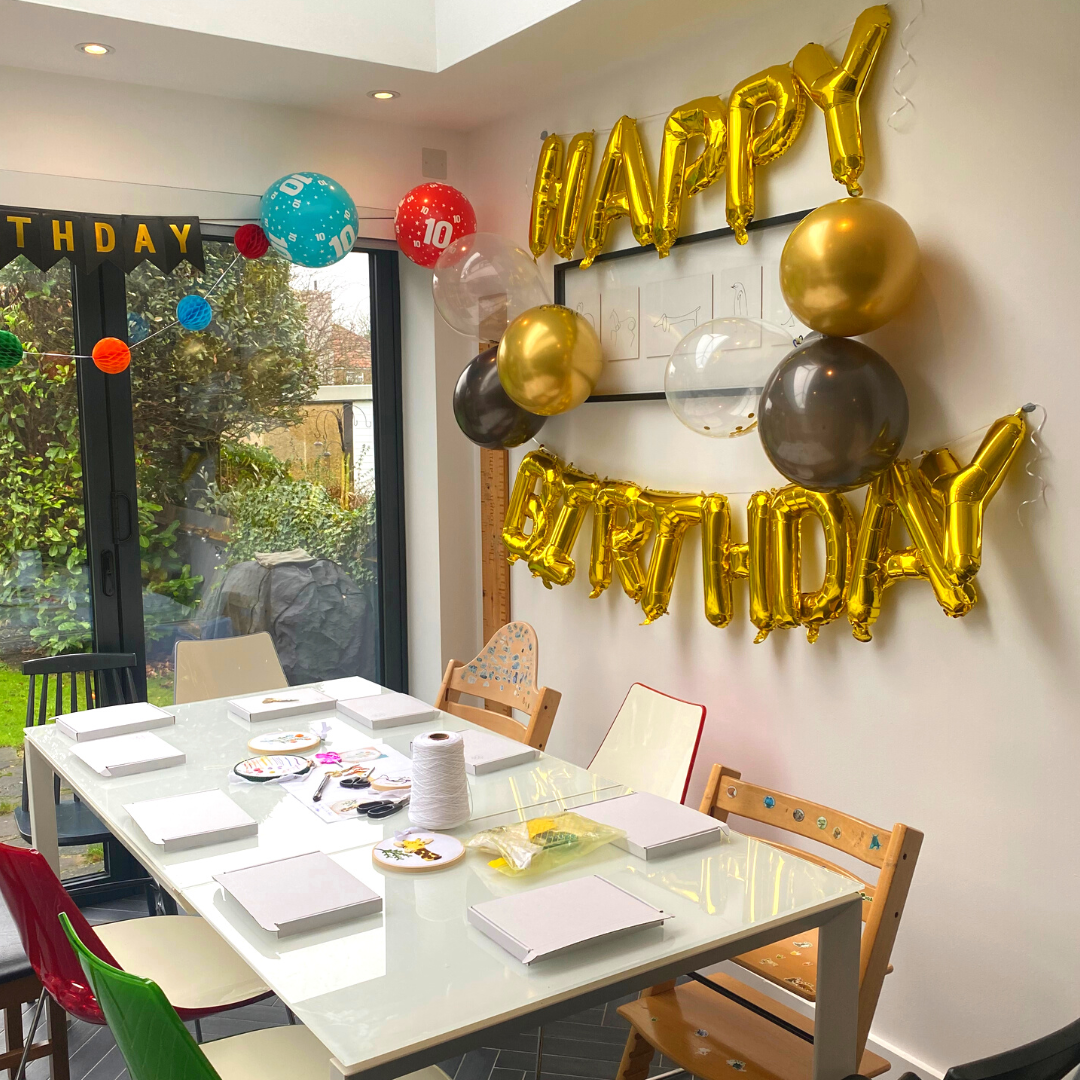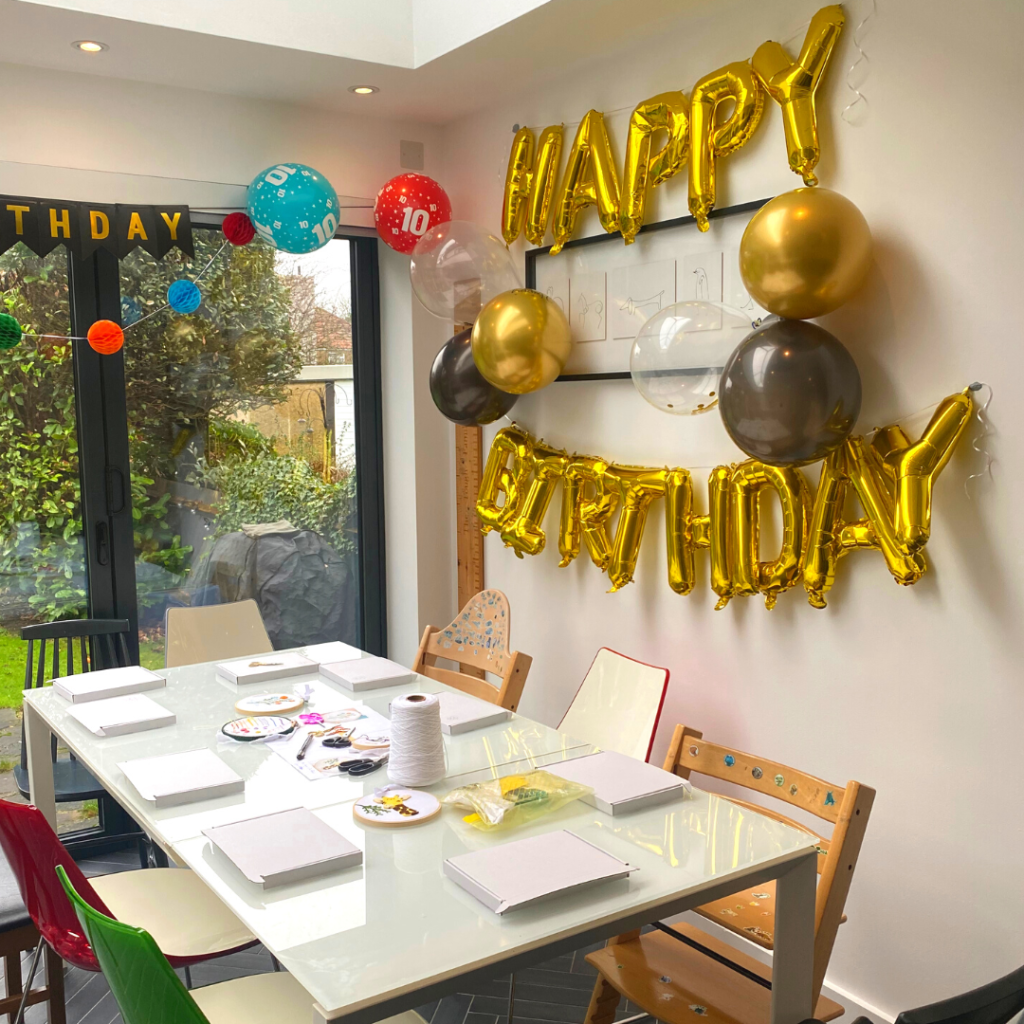 Did you know l am also available for Birthday parties, hen parties and craft parties as of January 2023!
Adding in a 2 hour craft session for an event can be a lovely ice breaker and bonding activity. Embroidery with me is mess free, stress free and perfect for all abilities age 9+ and up to 10 people.
I can come to a location of your choice around SW London/Surrey and will provide all the materials needed. All the kits l provide will have written up instructions and video's so if something isn't finished on the day it's possible to finish at home. 
Having taught all ages and abilities l'm able to adapt each party to your specific needs and enjoyment.
I have a range of designs that are 'off the shelf' and l am also able to create a bespoke project for you and your friends/family to do.
Prices are on request ❤️
Please do get in touch if you have a craft loving youngster who would love to have a craft party, or if you are planning an event. I'm have a full clean DBS and regularly teach kids.  
Treasure Kave
Average rating:
0 reviews