October 2022
One of my favourite thigs to do this time of year when l have a bit of spare time, is dig out a once loved item of clothing in my wardrobe and give it a bit of a revamp.
This sleeveless shirt used to be a go to basic when l was in an office job and has sat in my wardrobe for years now collecting dust. 
The question l get asked the most is" do l get started?" 
So first find an item of clothing that needs a bit of love. You can use embroidery to cover up stains, cover up wholes or just add a bit of interest. There are quite a few things to consider:
Type/thickness of fabric – Thicker fabrics can be harder to stitch on do you will need a sharp needle and possibly a thimble. A lightweight fabric will need less thread so its not too bulky on top and also you may need a interfacing with something like a thin jersey.
Thread – It's really important to use a good quality thread like a DMC or Anchor. These types of thread will not bleed and run onto your fabric when washed.
Stitch types – So many stitches look beautiful with embroidery, however when washed or touched too much will not look good for long. So if you want to add something to your clothing with some longevity, picking the right stitches is key. I recommend a split stitch, french knots, small stem stitches and back stitch. very small lazy daisies and small fishbone stitches can be great in a low touch point area, however on something like a jeans pocket these or a satin stitch wouldn't last more than a few washes!
Pattern – I draw on my pattern on dark clothing using a stitch and stitch patch and l always use a hoop. I find this helps with accurate stitching and also makes everything neater.
If you are ever in doubt l always recommend having a practice on a garden garment or a scrap piece of fabric first.
The possibilities with embroidering on clothes is endless. For me it's a bit like a tattoo now, not that l have any. But l can totally see why they may be addictive!
Happy stitching and if l have inspired you to have a go, please tag me in your work using #treasurekave
Kat x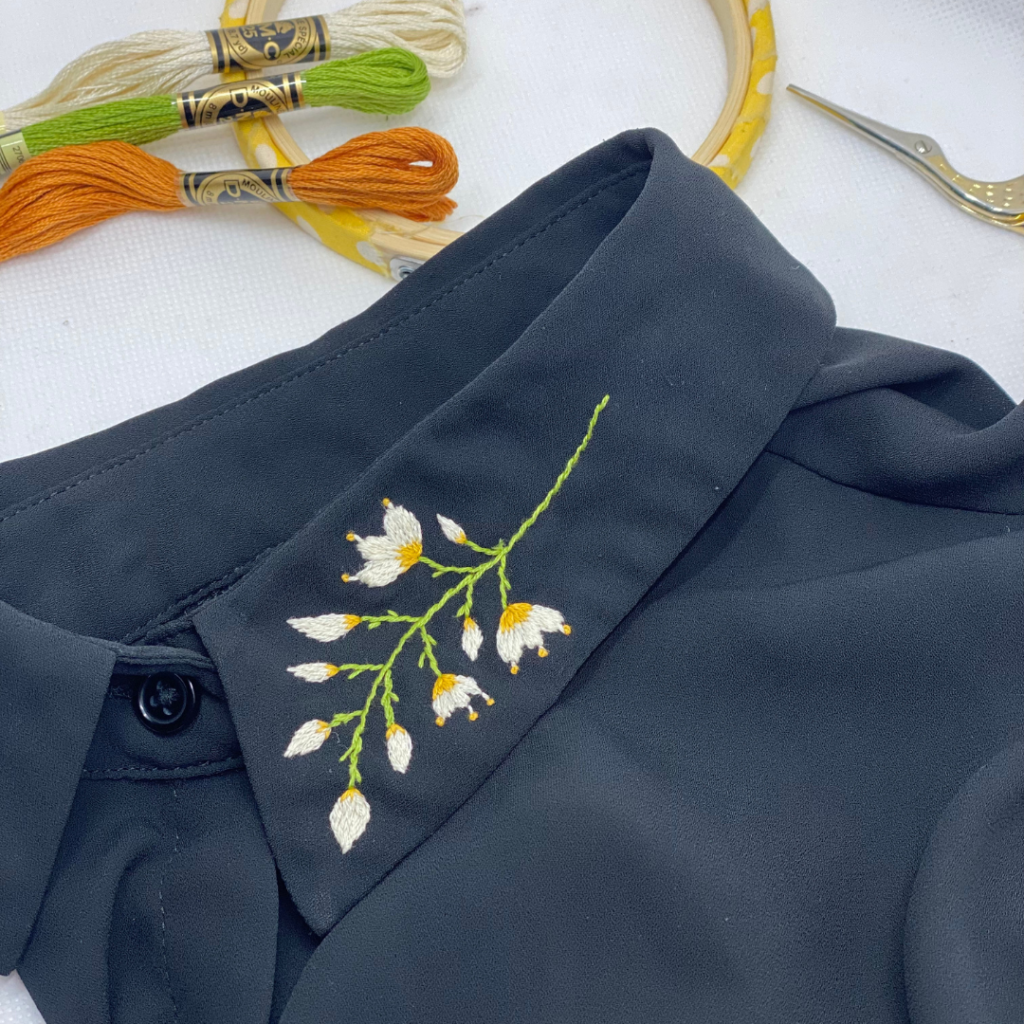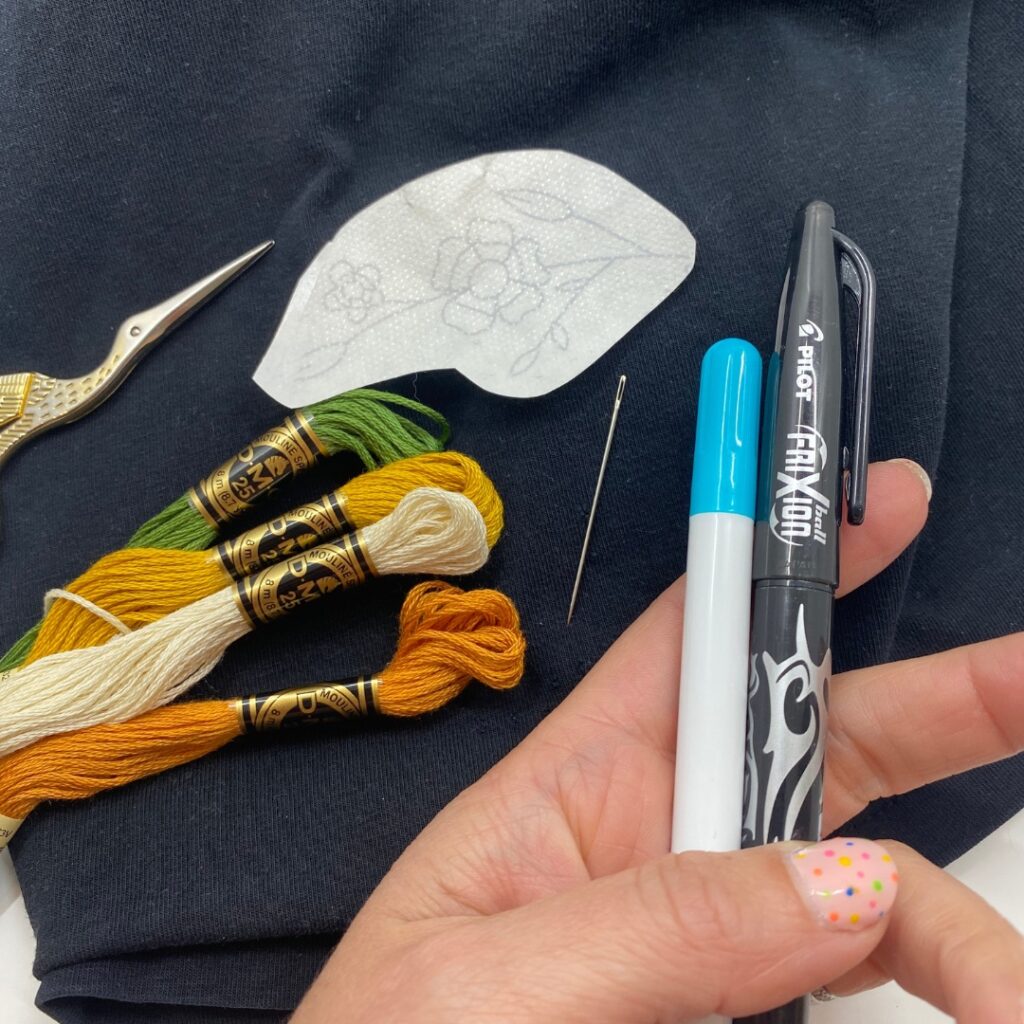 Treasure Kave
Average rating:
0 reviews