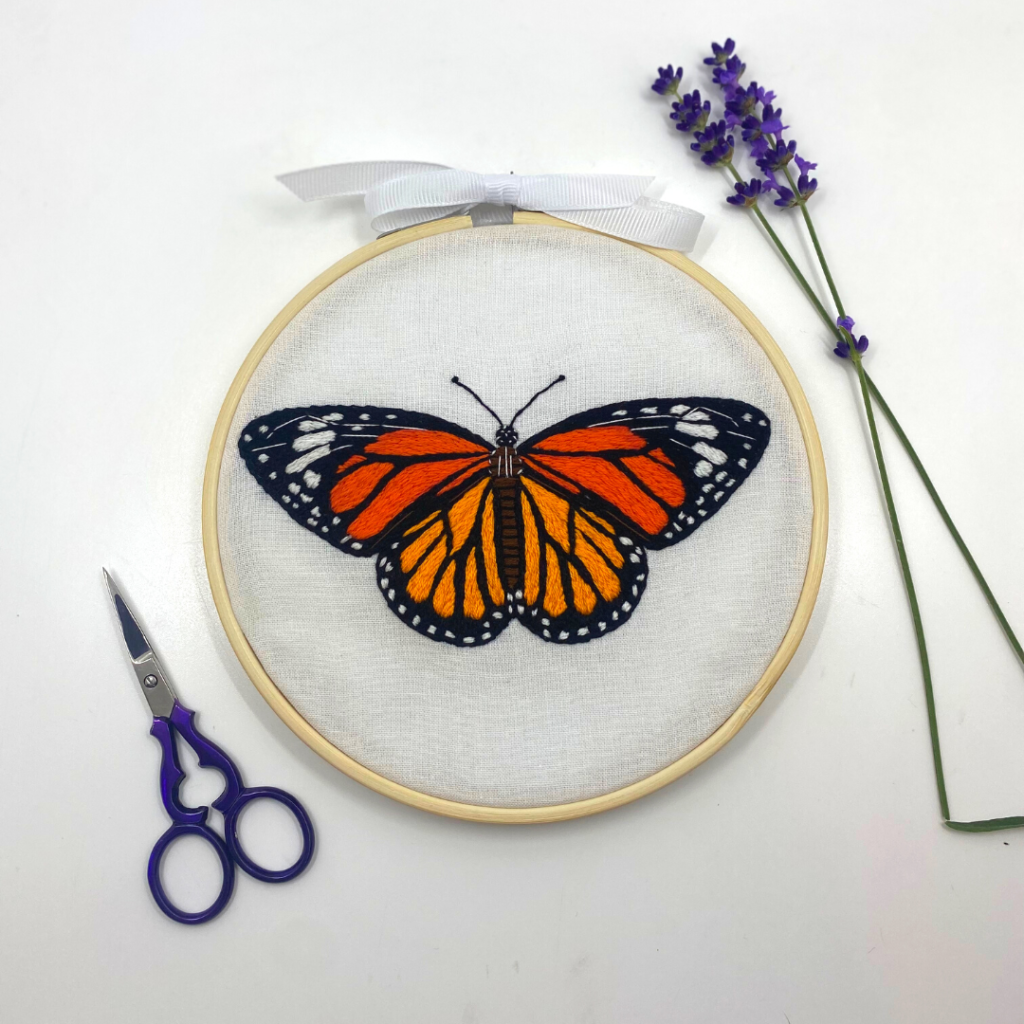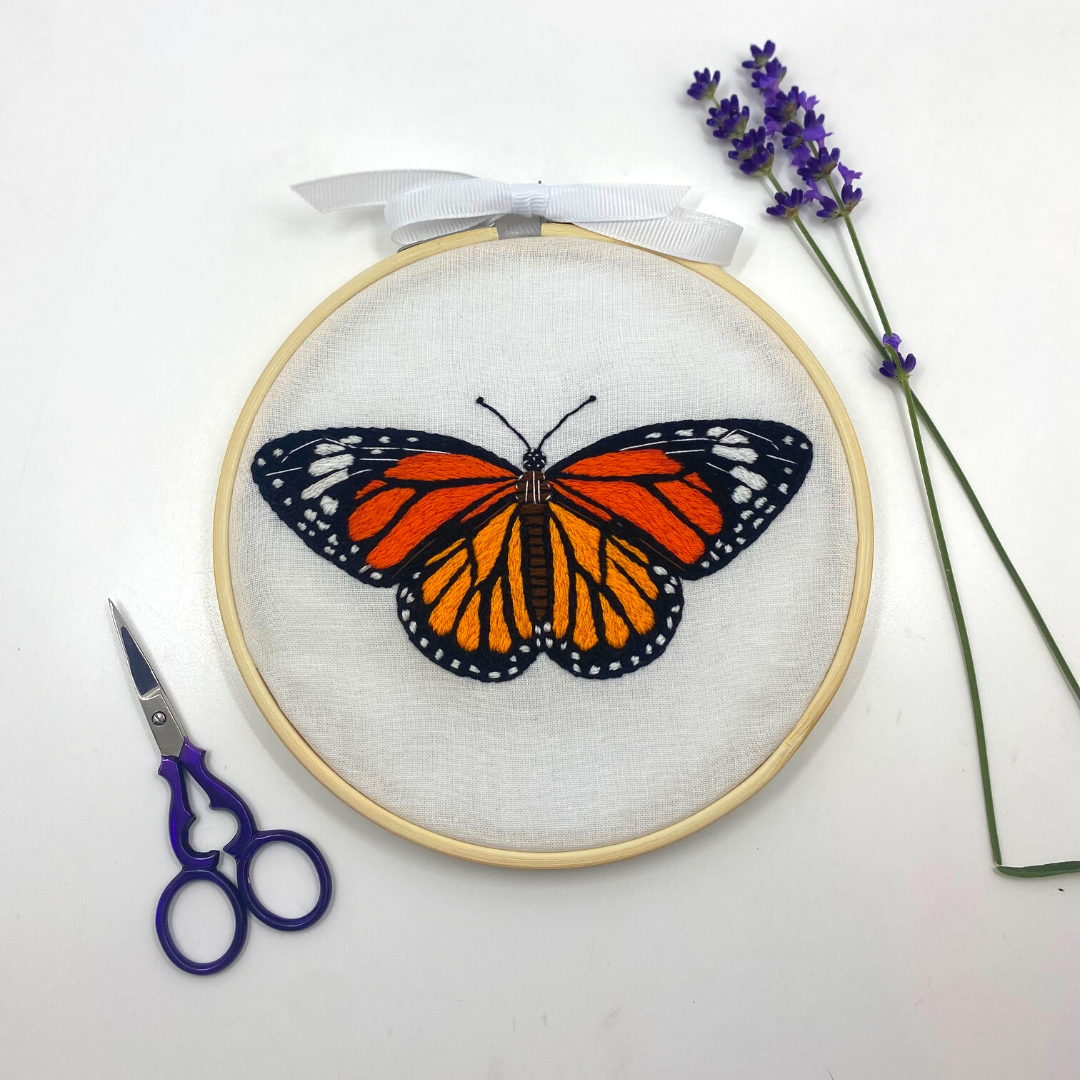 Butterfly Embroidery Kit
Summer always makes me think of butterflies and there's nothing nicer than sitting in the garden with a nice cold drink, embroidery in one hand and watching a butterfly or two fluttering past.
I've stitches many a butterfly commission over the past few years, so l was excited to finally design and launch a  butterfly kit that was accessible and fun to do for beginners and for those with more experience too that fancy a new project.
This kit is now live in my shop and comes with everything you need to make your own wall art. You can frame it in the hoop like l have here or take the fabric square and mount it with a frame of your choice.
At some recent craft fairs, I've been told they will make lovely birthday gifts  and even thoughtful thank you teacher gifts to help those tired teachers relax over the summer holidays!
So head over to my shop to have a look for yourself
PDF Embroidery Patterns
If one embroidery kit wasn't enough to launch, l've also just released a new PDF pattern design for a Monarch Butterfly with lavender too. I just love monarch butterflies….what can l say!
This pattern was so much fun from beginning to end and so satisfying too adding all the little white speckle details.
The lavender l used a layering effect with some lazy daisies which creates a really nice 3D effect. I've also incorporated a few little extra detail l love to add to my pieces which l feel really help give them that extra special feel.
So if you fancy having a go at a new pattern, and like the sound of 20% off head over to my monthly pattern subscription. Patterns will be sent out on the 6th July, but it will be available at that price until 2nd August (the eve of the next pattern release)
For full information on this pattern as part of my Monthly pattern subscription, please head to the link below
Happy Stitching, Kat x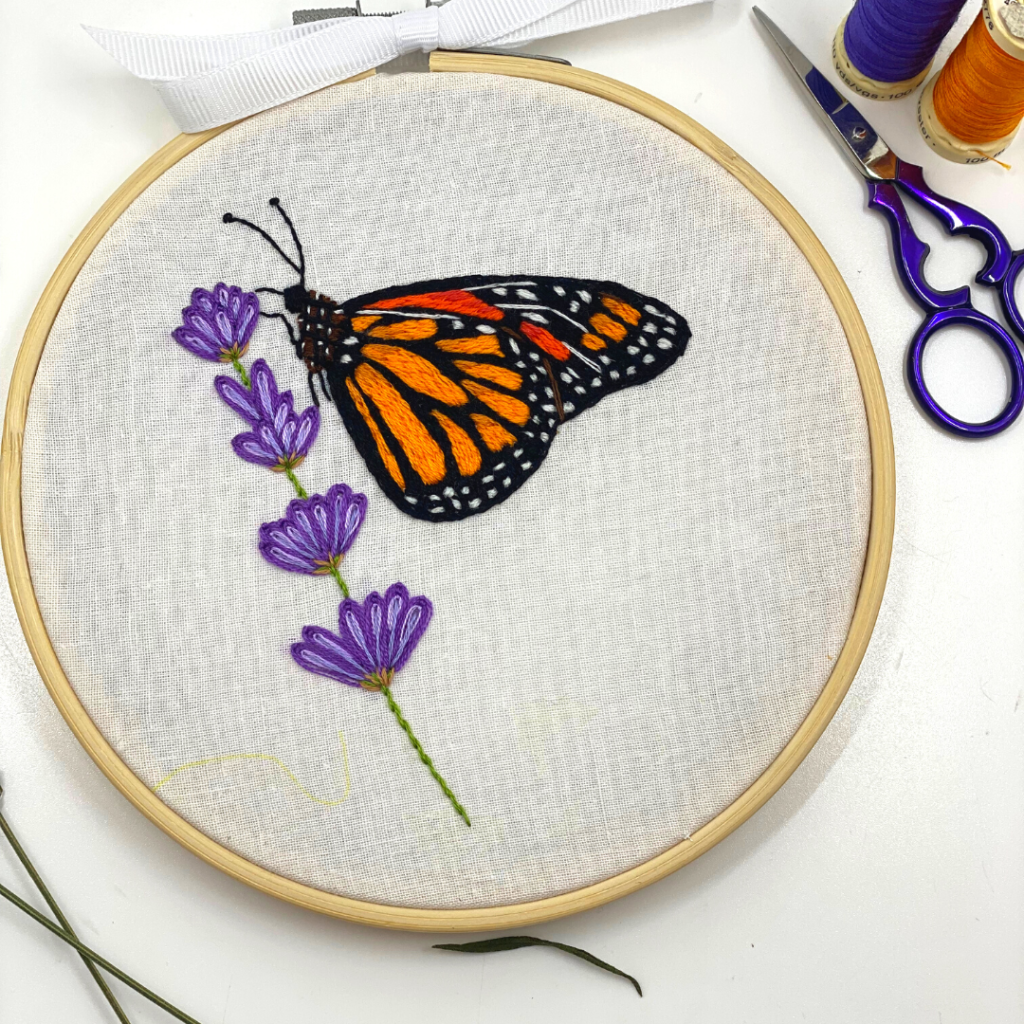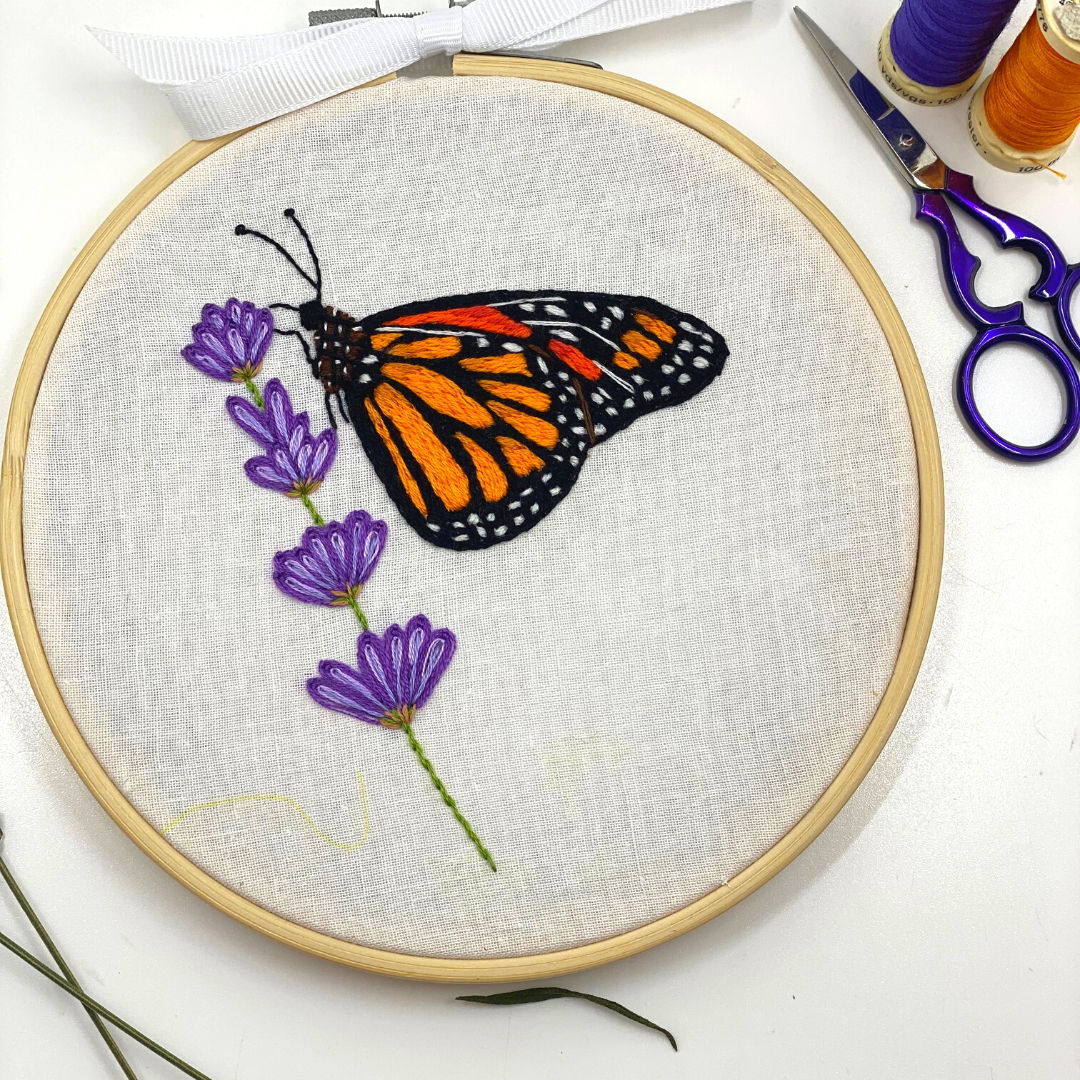 Treasure Kave
Average rating:
0 reviews