Welcome to Treasure Kave Embroidery
I believe in designing beautiful, quality and fun gifts that will be treasured for years to come. I love making gifts that come from the heart and want to help you make or find that special something.
So if you're wanting to learn embroidery or looking for a really thoughtful gift, you are in the right place.
My range of embroidery kits are designed to be fun and accessible for all abilities. They're made with great quality materials and sustainably made and packaged.
I'm delighted to be running many workshops, craft parties and wellness day events over the coming months. Please do get in touch if you would like to discuss an event you're thinking of hosting on kat@treasurekave.com …l'd love to help.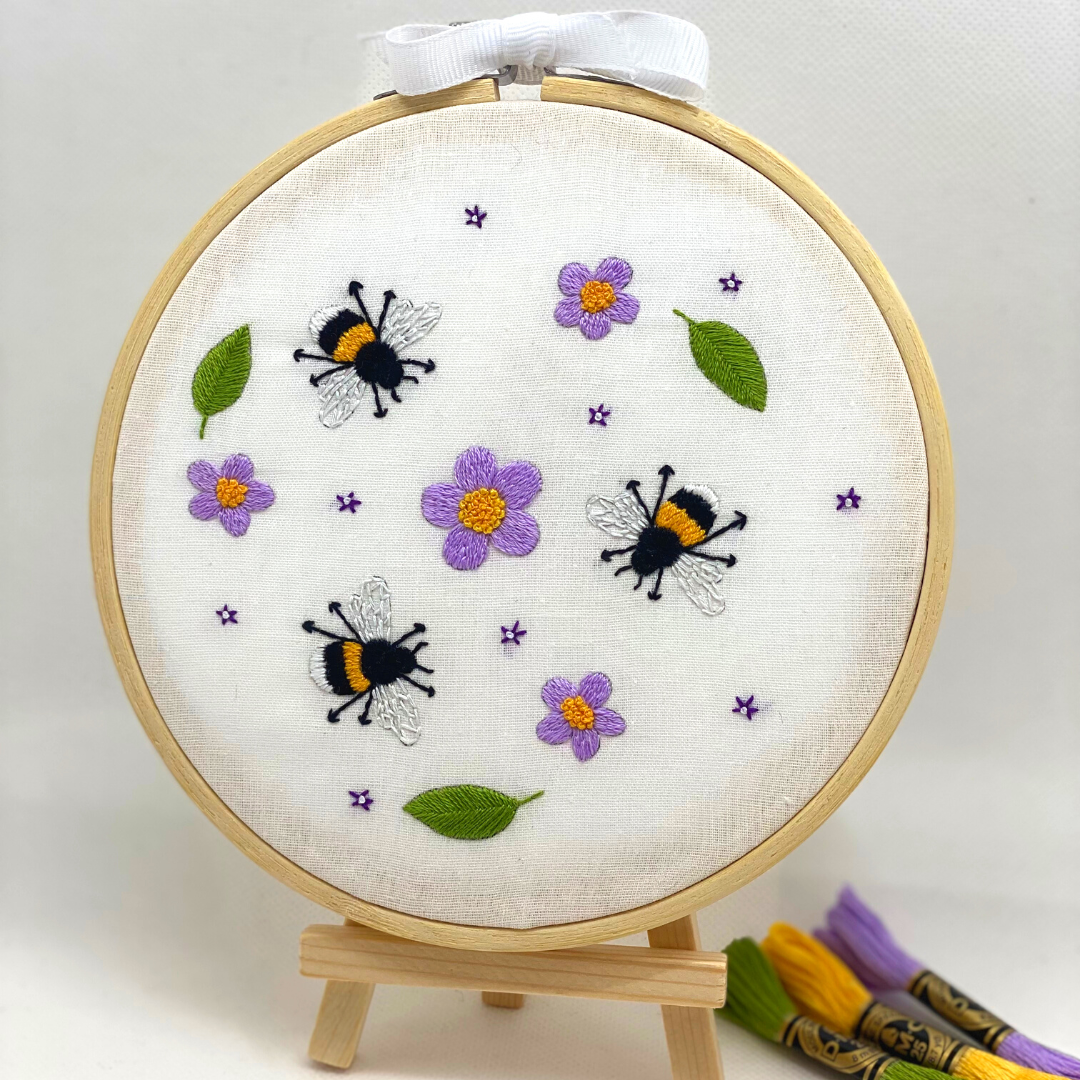 Now available to order!
Kick 2023 off with a fresh new project. This embroidery kit has some great beginners stitches and will give you the perfect excuse to take some time out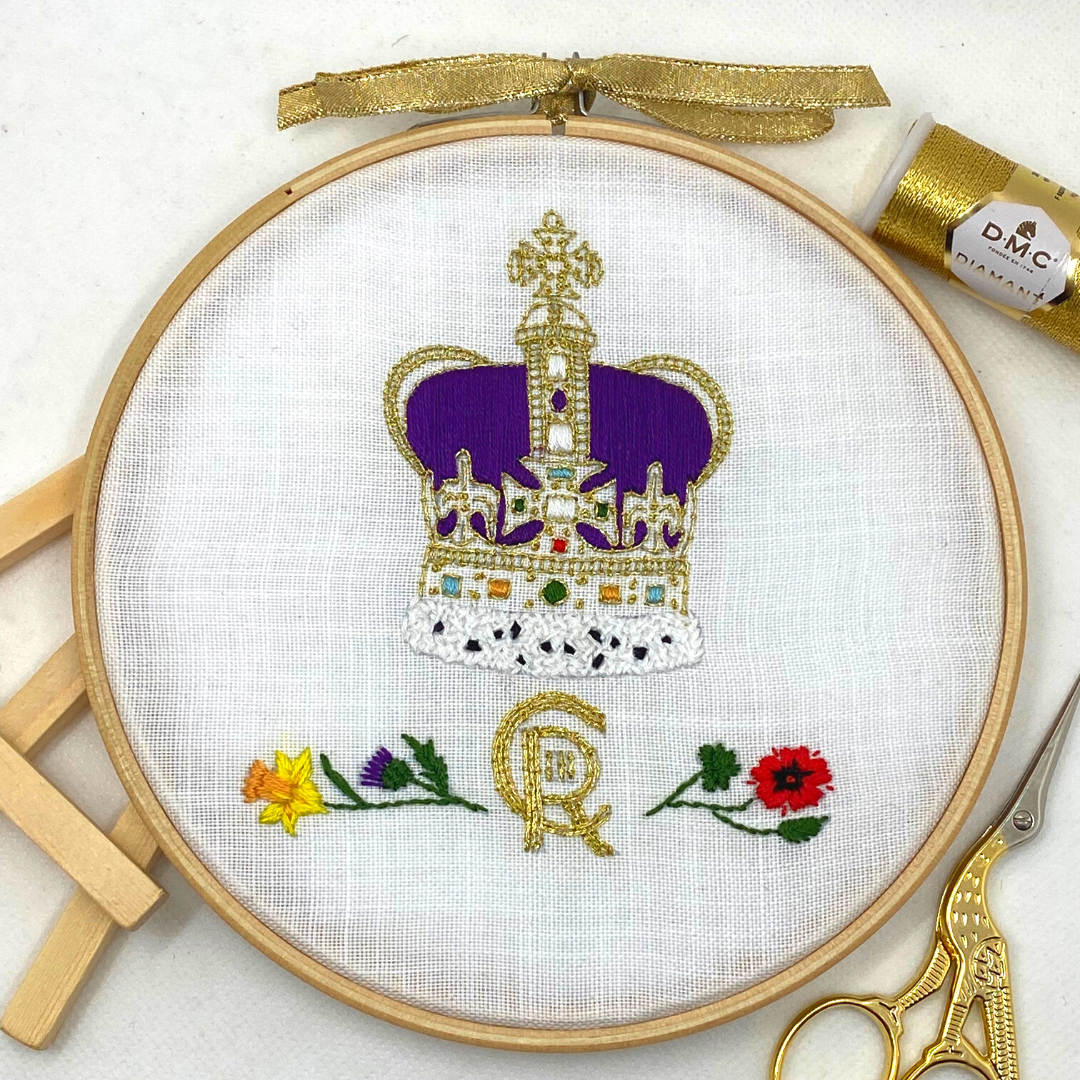 My coronation crown kit is now available to pre-order. Limited numbers to start and shipping 4th April 2023 latest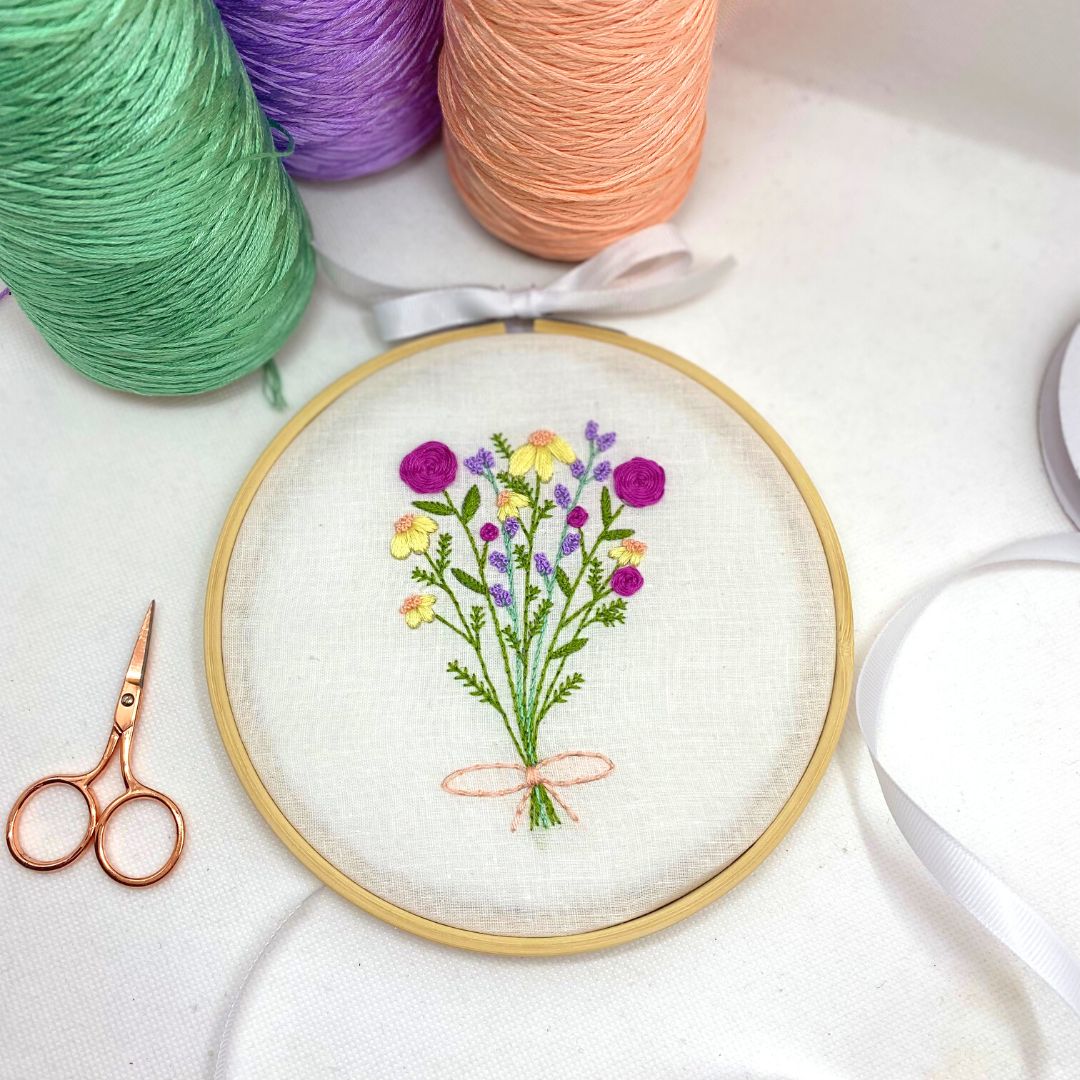 I now have a range of designs perfect for corporate team activities. Long gone are the days when your Employee engagement score is solely boosted at the local pub. Employee's want to feel their company values them, so why not invest in a skill to learn that can help with many aspects of life. Head over to my new website section called Craft Parties and Workshops to find out more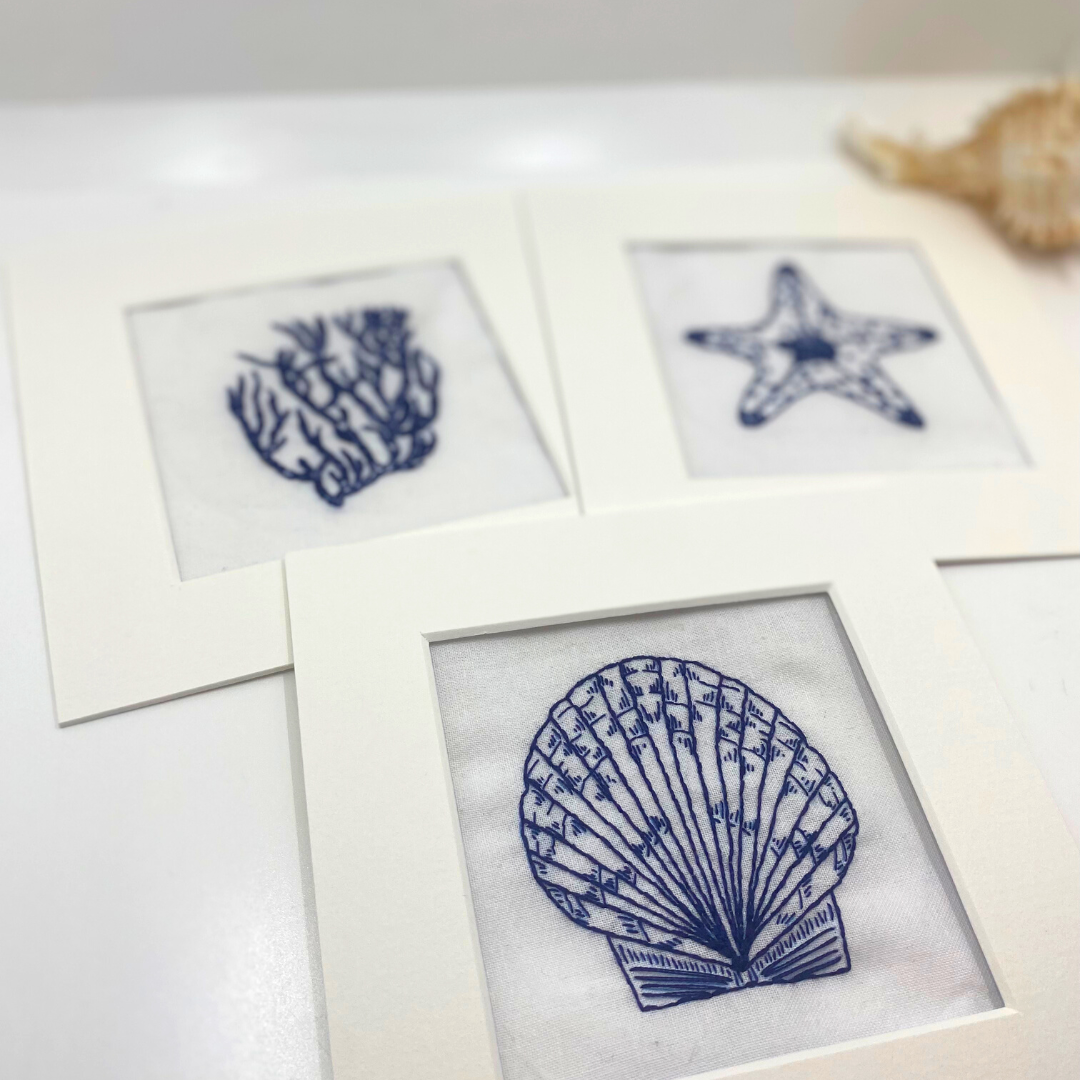 I love a day out at the beach! I come from Bournemouth and spent many a summer holiday with sandy toes and paddling in the blue flag beaches. My beach range incorporates many of my favourite ocean and seaside animals and shells. Head over to my blog post to find out about all 3 designs starting from £19 (including UK postage)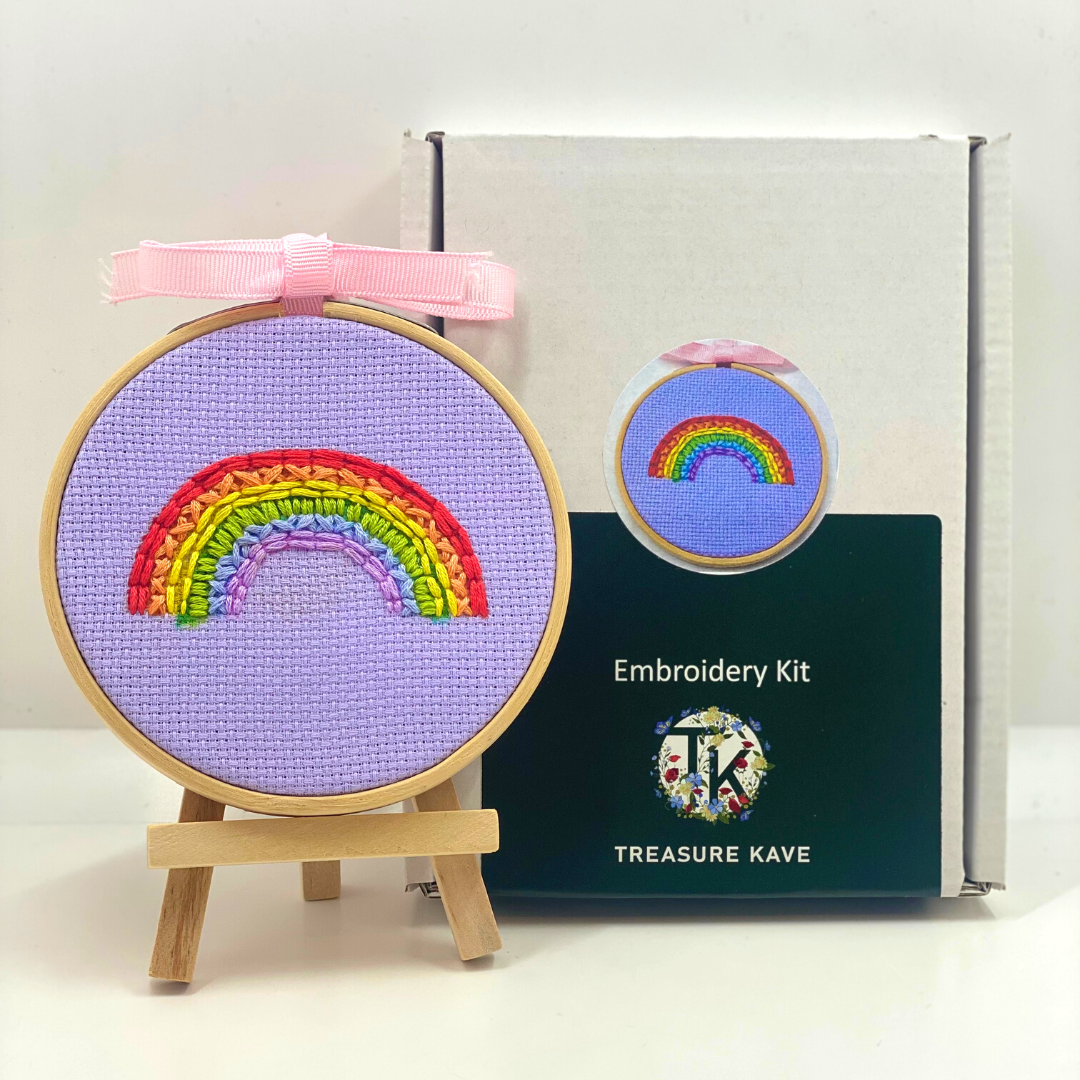 Kids embroidery kits. Back and improved for 2022 is my Rainbow embroidery kit suitable for age 6+. This embroidery kit takes youngsters through some basic stitches and comes with everything you need to complete the rainbow. It also includes video instructions to make it more visually engaging for young crafters. Head over to my kits to see all age 6 and age 9+ kits l have available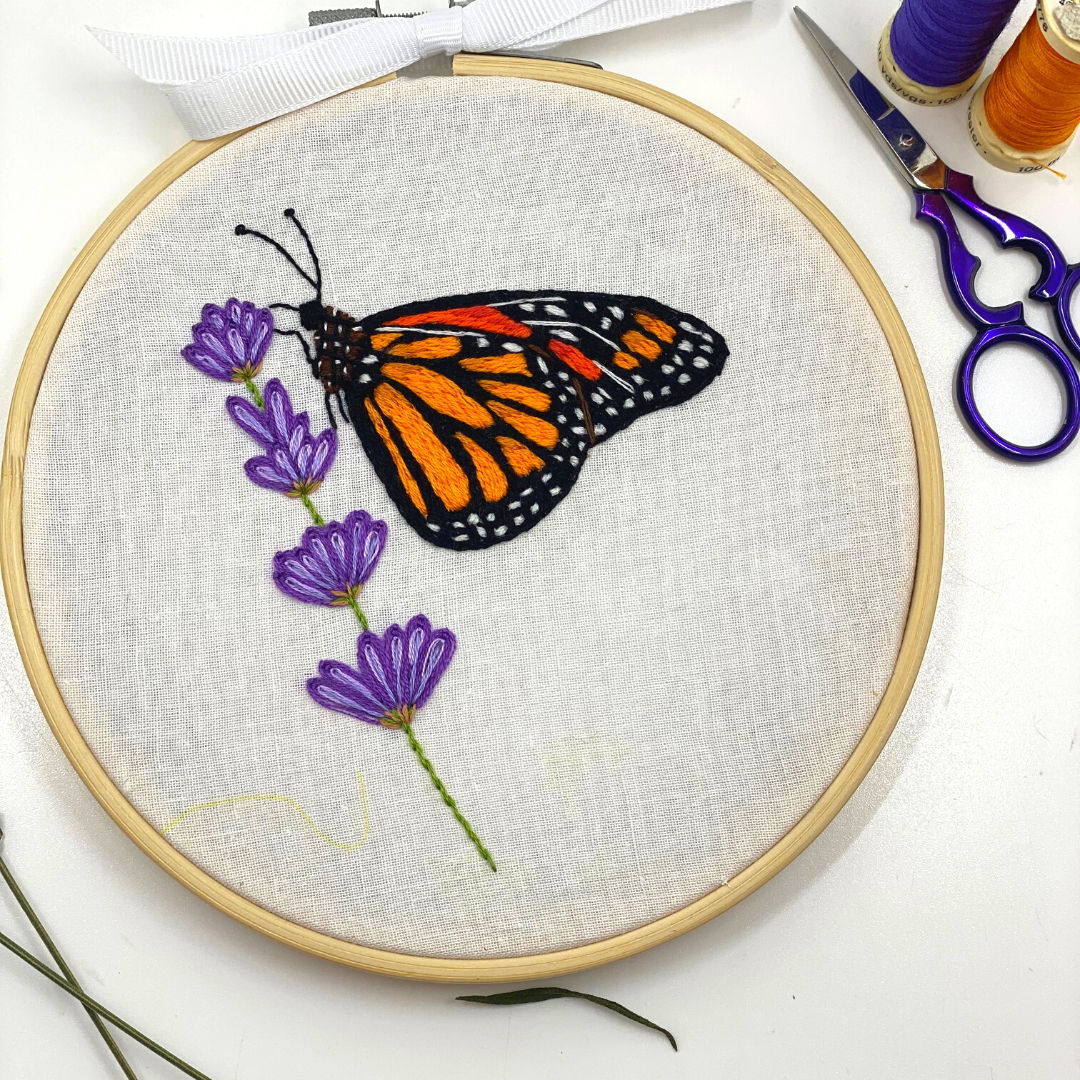 So many of us have built up quite a large embroidery floss collection over the past few years so no longer need full kits. So l have taken some of my most popular kits and designs and launched them as Embroidery panels and PDF Patterns. You can now find them in my shop in the Embroidery Patterns, panels and stick and stitch patches Kits sections.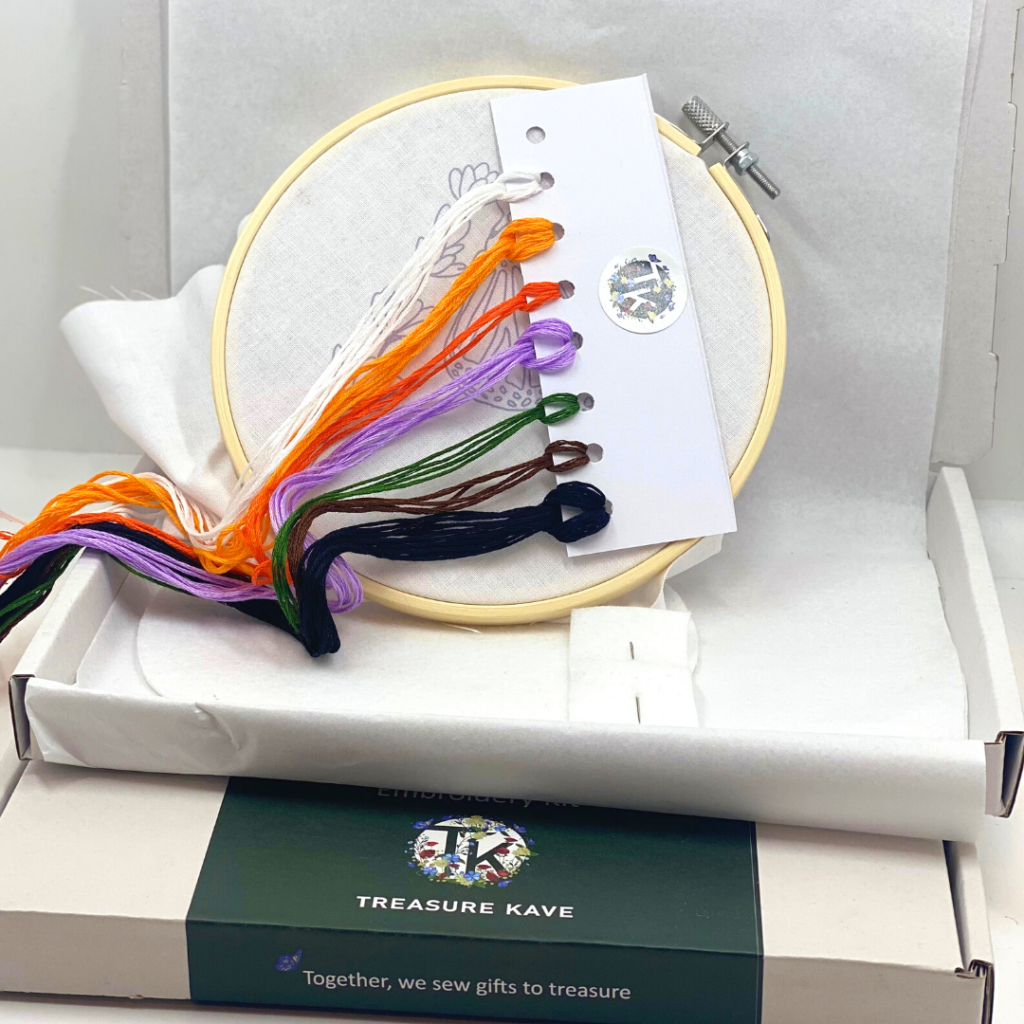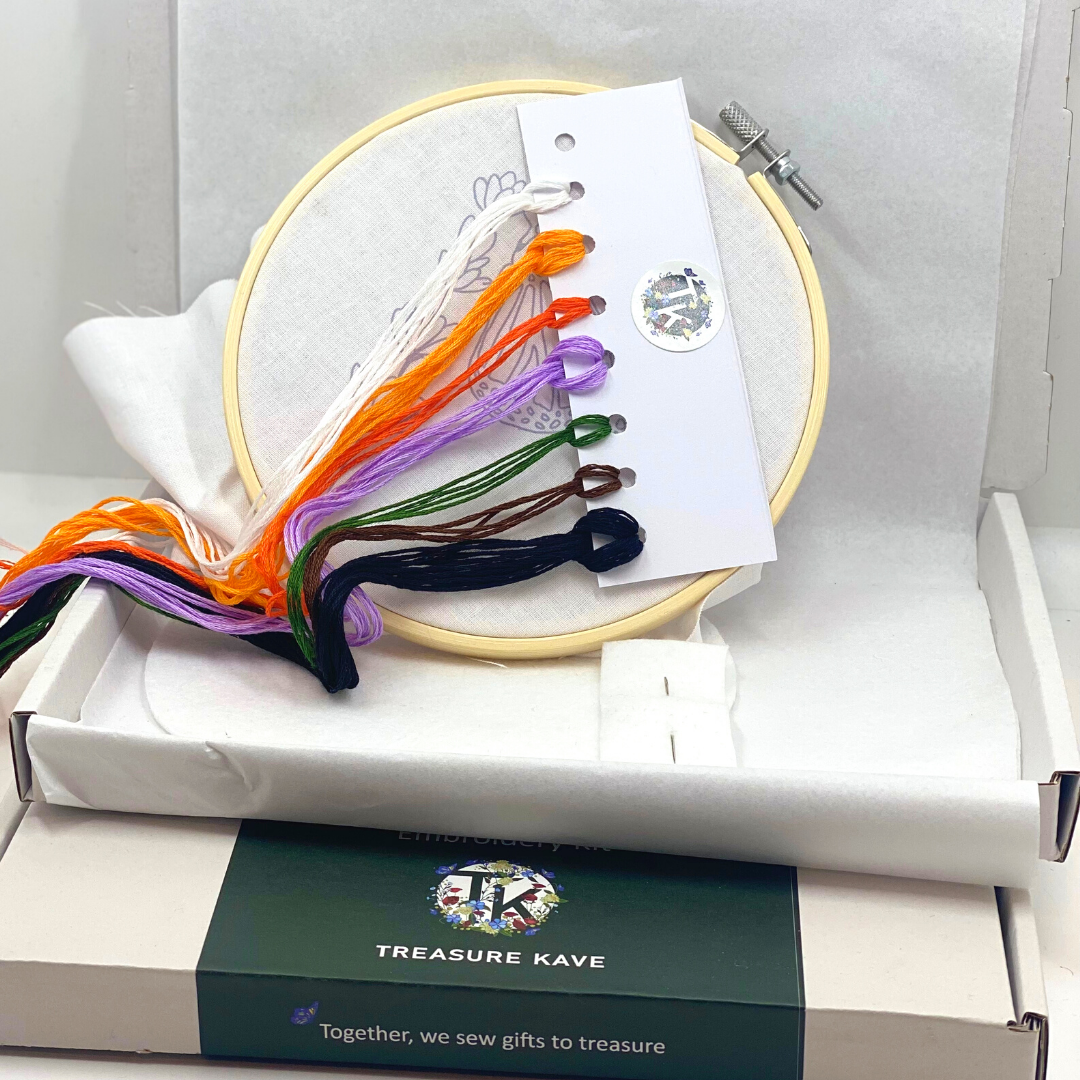 Valentines and Birthday Gifts galore!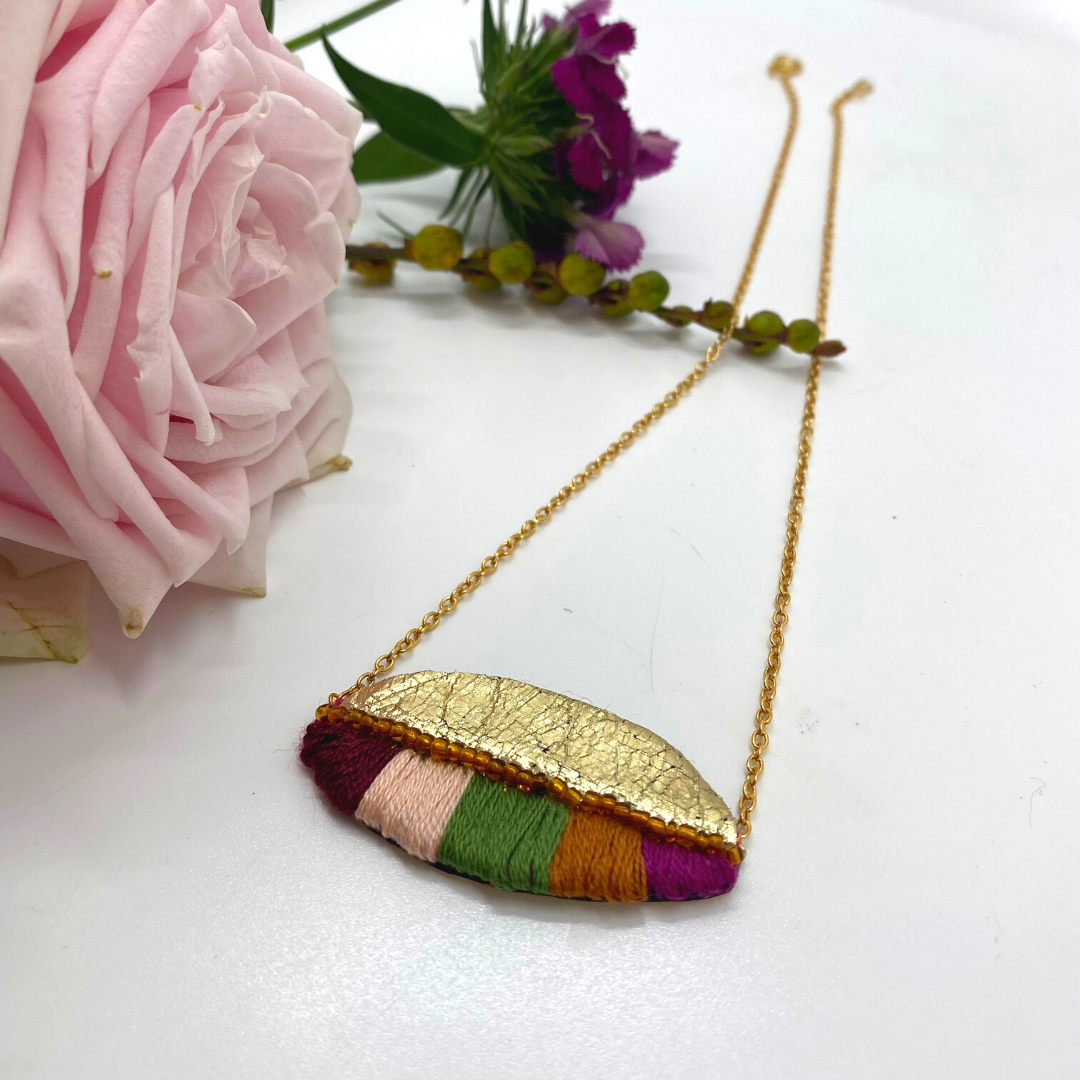 We all know accessories can completely update an outfit. This statement necklace is completely hand embroidered and the perfect unique gifts for a loved one this Valentine's day. With a variety of earthy tones, it looks fantastic with a range of colours and really stand out from the crowd. It comes on an 18" gold plated chain. Other colour ways are also possible as each one is hand crafted to order. So please do get i touch if you would like something extra special to match your special persons favourite colours.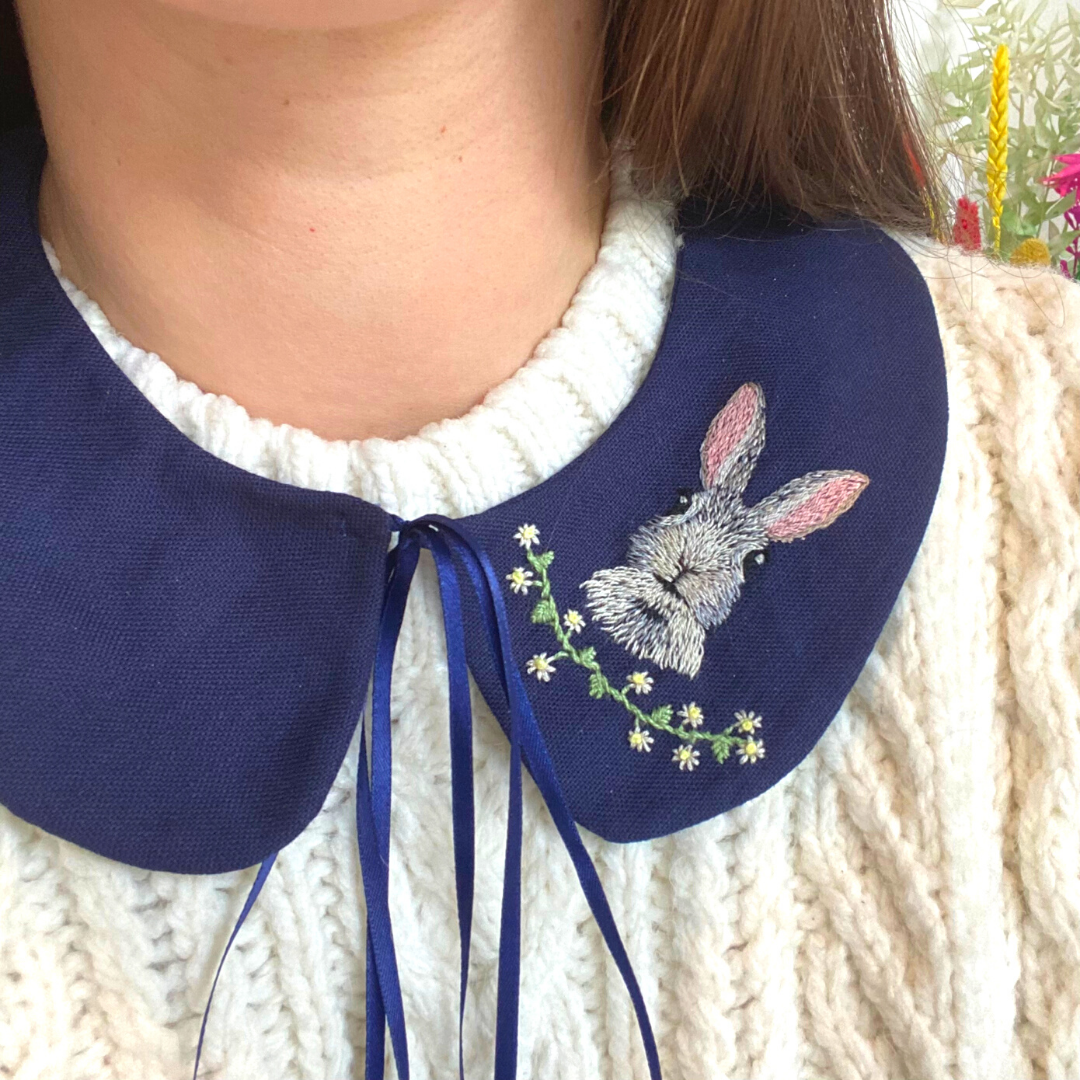 I've been seeing what else l can add embroidery to recently and l'm a big fan of adding it to my clothes. So l had great fun creating this detachable peter pan collar.
After so many compliments l've added it to my shop so you can have your own.

I'm making them with this little rabbit design and have a custom option with a design of your choice.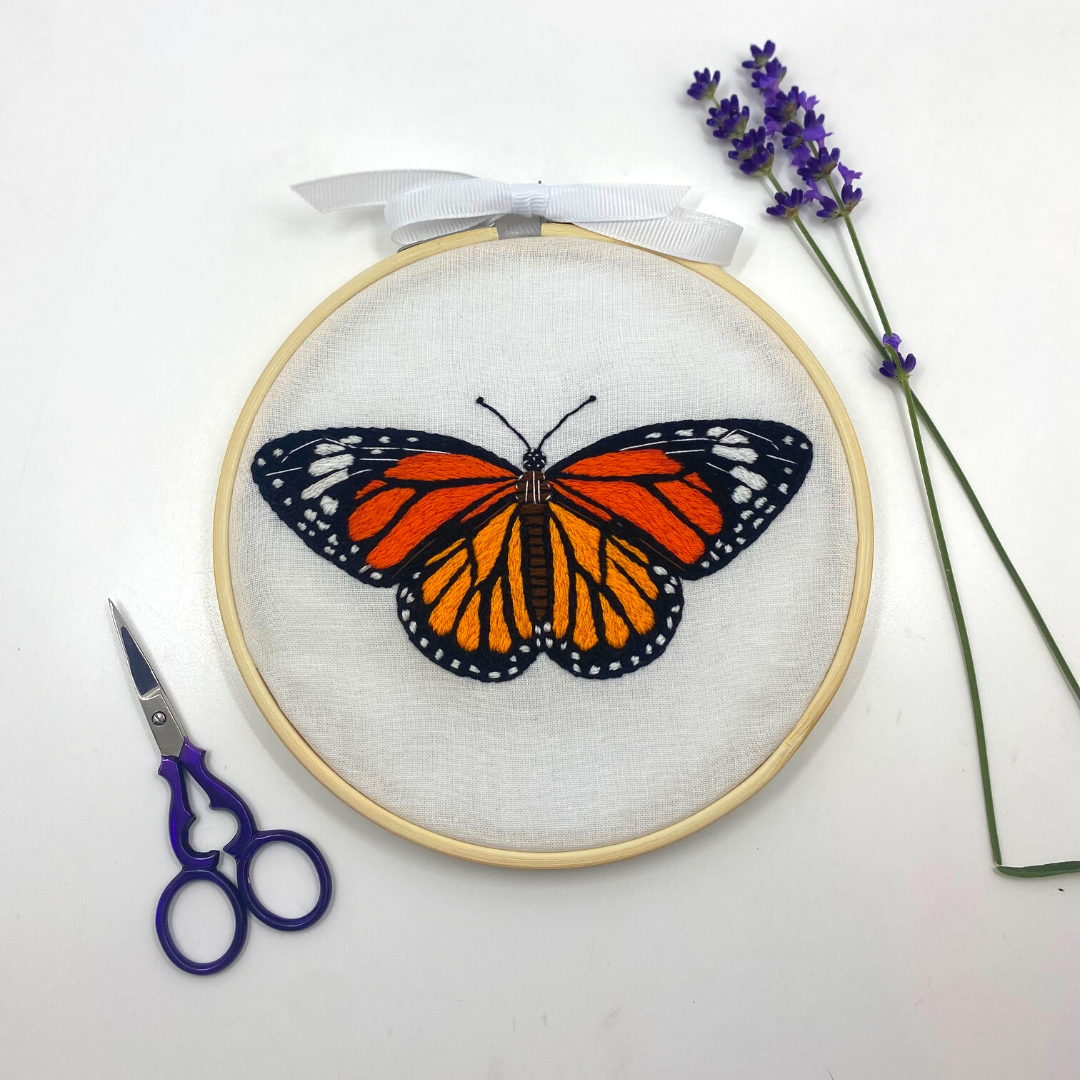 Ask any woman what they want as a gift and l reckon a day off with plenty of relaxation will appear at the top of her list! There's nothing more thoughtful than the gift of craft where she can sit down relax and do something totally indulgent just for her. Crafting like embroidery has the power to boost your mood and confidence and also ignites your creativity. After a few hours she'll feel like a new woman (l know this from experience!) This embroidery kit is perfect for beginners and comes with video instructions to help you through all the stitches.
Etsy Review - October 2021
This dimensional embroidery piece is BREATHTAKING and expertly crafted. I AM SO VERY EXCITED TO OWN SOMETHING SO LOVELY!!!!!!!! Prompt service; extremely well packed; HIGHLY RECOMMEND; A+++++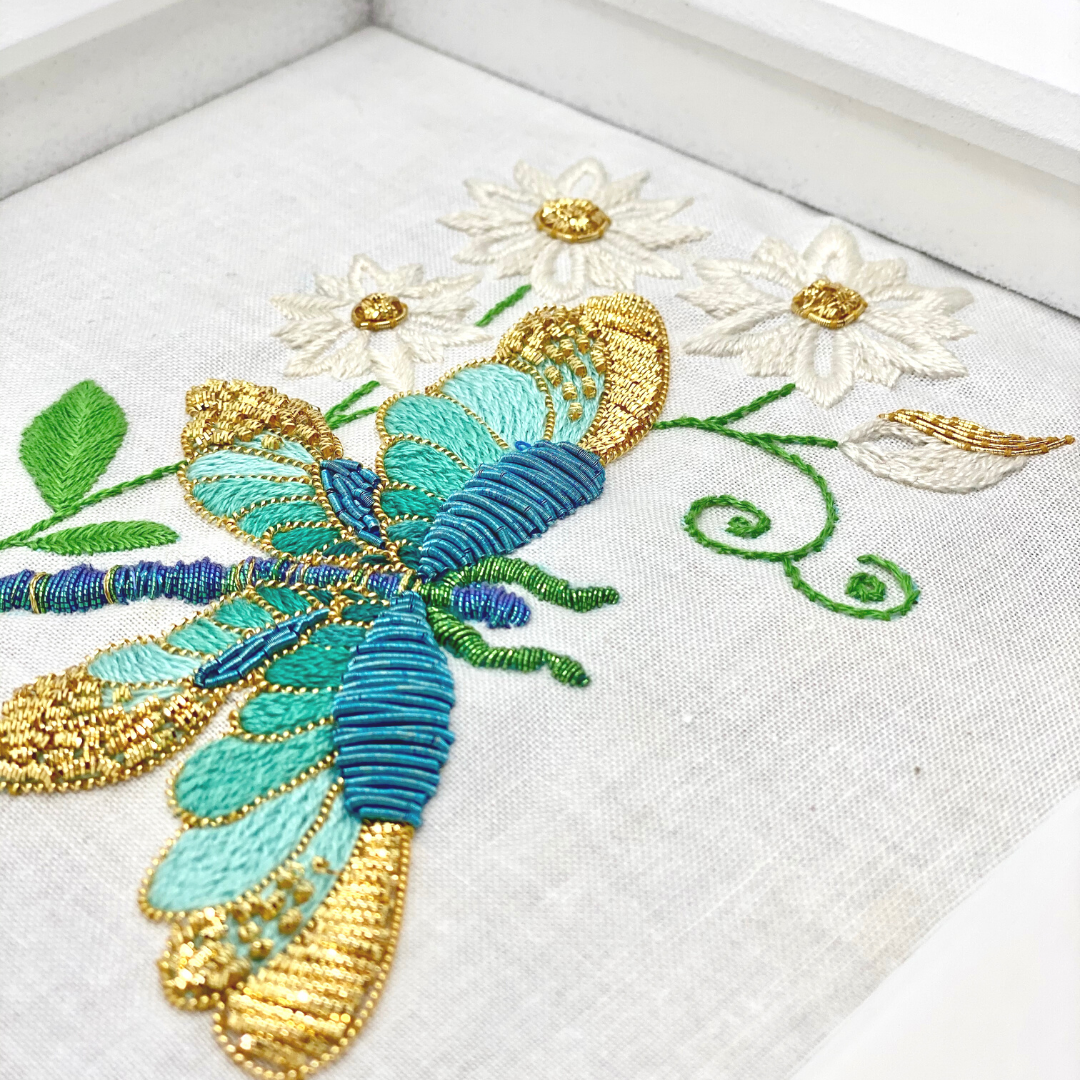 What's coming in February? Up-cycling month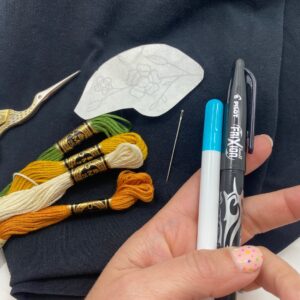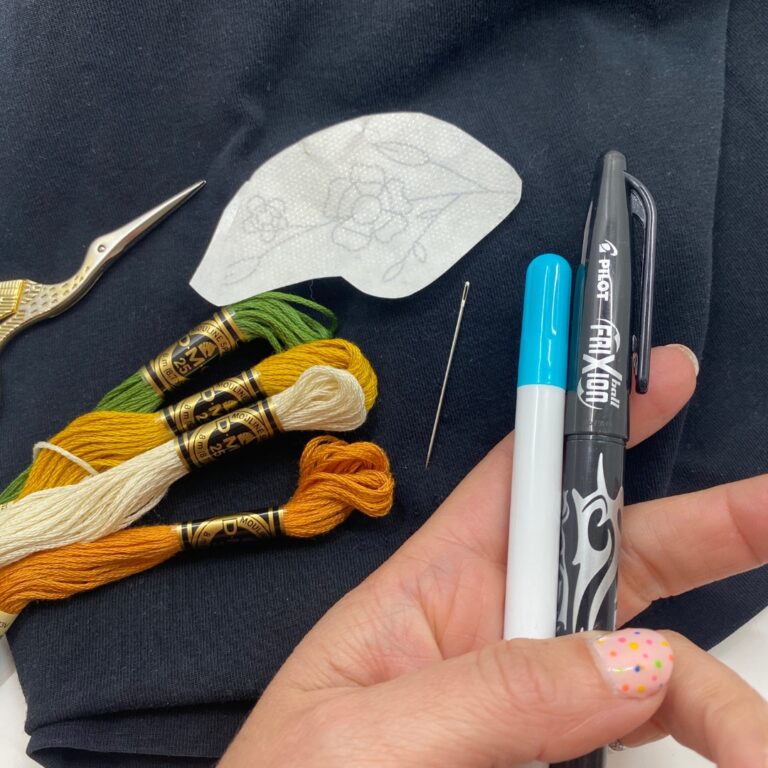 l am hugely passionate about using embroidery to up-cycle clothes and accessories. So what better way to celebrate Embroidery month than focus on some up-cycling techniques.
Over Christmas l had a big clear out of clothes and l'm now bursting with ideas of how l can transform once loved items into something new. I have some chunky knits that have bobbled a little and need a refresh and possibly a bit of colour. And 14 pairs of jeans…and only 1 so far has embroidery.
So in February over on my socials and newsletter, l'll be inviting you to join me to revamp some clothing together. I'll be sharing all my tips and tricks for adding a lovely splash of colour to your clothes and also up-cycling in a sustainable way.
I truly believe if you do something, do it well. So don't spend time on certain stitches which will look rubbish after one cycle in the wash. Invest in time and the materials that will look great for many seasons to come.
I hope to see you there and in the mean time if there's a project you would like to see, please do get i touch.
Have a great day and happy stitching, Kat x
Treasure Kave
Average rating:
1 reviews
Jan 14, 2022
Great products and great service!
Love the rose gold Christmas tree stars I bought as a gift for my Mum and they can be used all year round as napkins rings so no hiding away in a box until next year!